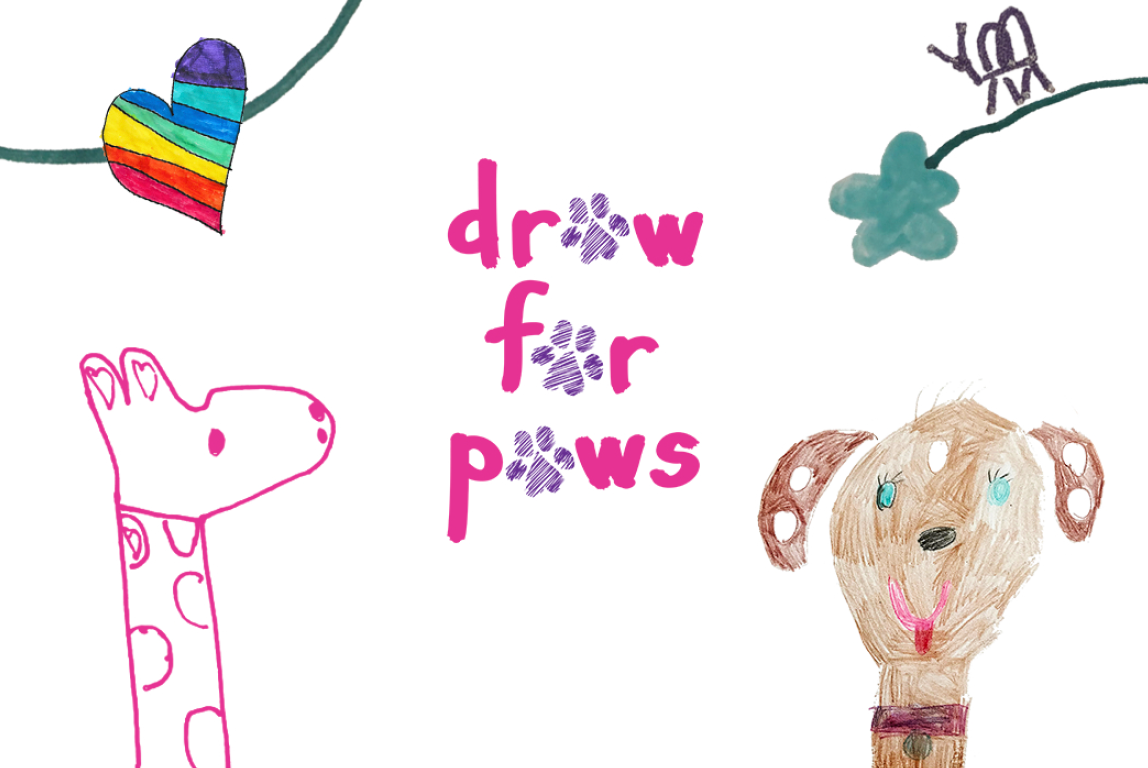 About Us
our mission: to support the welfare and rescue of animals in need. even snakes.
the draw for paws concept was created by 8-year-old scarlett chwatko, an animal lover and spca volunteer who often said she would 'adopt every animal in the world' and that she 'would like to be dipped in a bucket of puppies.' she wanted to be a professional soccer player artist veterinarian, who would help all animals (except snakes).
combining her passion for animals and art, the idea for draw for paws was born, with her simple idea: donate $20 or more to the spca and scarlett would draw a portrait of your pet or favorite animal.
when scarlett lost her cancer battle in 2019, her friends took over, dubbing themselves the scarlysquad and promising to fulfill her vision. the scarlysquad invites anyone, any age, to become a draw for paws artist- and in its first year, over 75 artists, from all over the country, have helped raise tens of thousands of dollars to rescue animals in need through portraits, food drives, merchandise and more.
draw for paws is a 501(c)3 nonprofit organization.